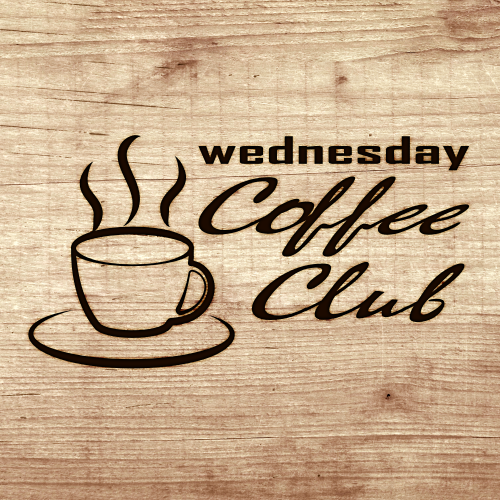 Join us live for the Wednesday Morning Coffee Club, 9 to 11 AM Eastern, 6 to 8 AM pacific. Bill and Jenny Sparks, Dave and Criss Reighard, Jeff Bennett, Tim Aune and guests discuss current issues, cooking, books, new technologies, and product demos. Call in live to ask questions and share your knowledge.
Click here to join the Coffee Club using Windows, Mac, iOS or Android

Connect using iPhone and Android

Call with your home phone: 646 876 9923
Enter the 10 digit ID: 848725450 followed by the Pound key.
Recent Episodes
Discussed experiences with the CPAP machine. Where to get Covid tests? Who would you get to read the home test? Chris gave a recipe for Pigs in a Blanket.

Mike talked about working with Reaper. You can record audio and video. Talked about Luna RSS for PC. Casori has broken the app so that you can't change the time and temperature when you create your own recipe. Deregister your Amazon device before giving it to someone else. Chris gave 2 recipes for appetizers. Pink […]

Discussed good weather apps for finding out about warnings in your area. Should I get a power generator? Mike talked about the Casori air fryer which can be controled by the iPhone app or google or Alexa. Talked about trends in podcasting. Lots of people broadcasting on youtube and facebook. Amazon tv getting sluggish? you […]

Discussed new software and electronics. General conversation with callers and finished up a feature on favorite restaurants.

lind Shell classic 2 now has the Legend on it. Crazy Richard's sells all natural peanut butter. 614-889-4824 info@crazyrichards.com CVS now offers spoken RX to read prescriptions. Chris gave a recipe for banana pudding. Chris and Dave did a demo of the Instant Brand Wifi crockpot.
Coffee Club Email List on Groups.IO
Subscribe to the Coffee Club email List at Groups.IO
Links for Zoom Software and Apps