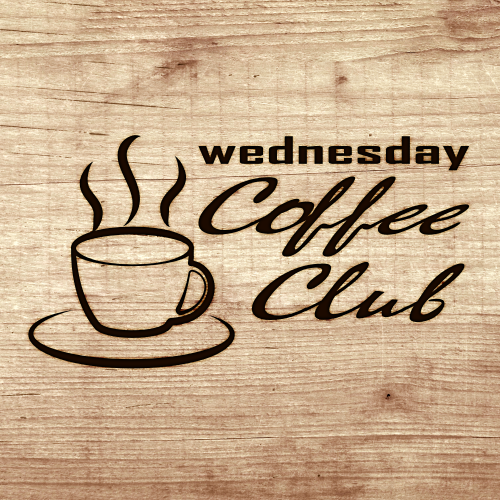 Join us live for the Wednesday Morning Coffee Club, 9 to 11 AM Eastern, 6 to 8 AM pacific. Bill and Jenny Sparks, Dave and Criss Reighard, Jeff Bennett, Tim Aune and guests discuss current issues, cooking, books, new technologies, and product demos. Call in live to ask questions and share your knowledge.
Click here to join the Coffee Club using Windows, Mac, iOS or Android

Connect using iPhone and Android

Call with your home phone: 646 876 9923
Enter the 10 digit ID: 848725450 followed by the Pound key.
Recent Episodes
A panel will be created to examine the Legend automation. It will be comprised of DJ's and at least one listener. Things presented at the Apple event. Home Pod mini $99.00. 4 iPhones: the 12 mini, the 12, the 12Pro and the 12 Pro Max. nationwide. Chris gave recipe for air fried apple fries.

Suggested changes to the legend automation and schedule. On October 13th Apple will be having a phone event. They should be releasing 4 new phones. Eyeglass wipes are good for cleaning the screen of the iPhone. You can get them from Walmart in the optical department. Chris and Dave did a demo of Way Around. […]

Demo of the way around labeling system

Beth asked about using a cassette recorder with Jaws. Doug talked about the Orbit Writer. This is a Braille keyboard without a display. The device can be paired with 5 different bluetooth devices as well as a USB device. This product can be purchased from AT Guys or Guidelights and Gadgets for $99.00. Guidelights and […]

eyes. They are setting themselves apart by offering several categories for specialized help. Dave did a demo of anelectric butter sprayer. Cook's Essential model K48311 selling for $79.50 the phone numbers for QVC are 800-345-1212 or 800-345-1515. Chris gave a recipe for slow cooker swiss steak.
Coffee Club Email List on Groups.IO
Subscribe to the Coffee Club email List at Groups.IO
Links for Zoom Software and Apps