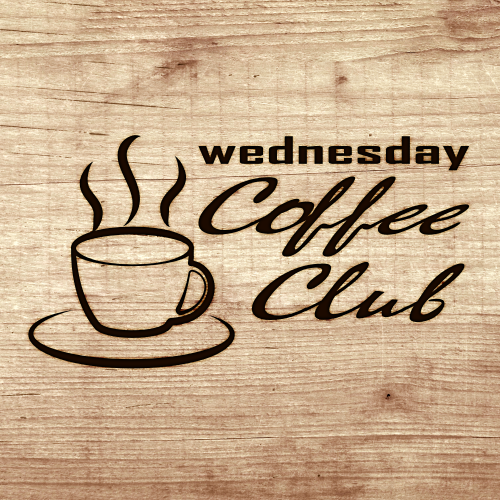 Join us live for the Wednesday Morning Coffee Club, 9 to 11 AM Eastern, 6 to 8 AM pacific. Bill and Jenny Sparks, Dave and Criss Reighard, Jeff Bennett, Tim Aune and guests discuss current issues, cooking, books, new technologies, and product demos. Call in live to ask questions and share your knowledge.
Click here to join the Coffee Club using Windows, Mac, iOS or Android

Connect using iPhone and Android

Call with your home phone: 646 876 9923
Enter the 10 digit ID: 848725450 followed by the Pound key.
Recent Episodes
Chris and Dave did a demo of 3 zesters. The small one is a progressive Prepworks pocket zester. Chris gave a recipe for microwave fudge.

Mike gave some highlights from the Apple WWDC event. Facetime is coming to Android. You will be able to schedule events in facetime. Sharing music and videos. Also screen sharing so someone else can see your screen. Better notification management. Can extract text from a pictur and copy it somewhere else. Enhancements to wallet: scan […]

Bill talked about losing his Jaws icon on his desktop whenever he reboots his computer. Fran says serie only keeps a couple of words when you dictate a message. Bill Levy can't get to his desktop with windows M. To fix it go into folders and change it to classic folders instead of recent apps. […]

Had a discussion about the dumb things people say to blind people. Bluetooth smart cooker no longer working with new versions of IOS. In microsoft Edge you can use the F9 key to read websites without all the banners. Chris and Dave did a demo of the Yonanas Elite. $99.00 from QVC. Chris did a […]

Today we discussed issues for Instacart, Doordash and the iPhone and other devices.
Coffee Club Email List on Groups.IO
Subscribe to the Coffee Club email List at Groups.IO
Links for Zoom Software and Apps